Jim's 2012 NAB notes
NAB is one of the largest TV and broadcast conferences in the world. In April I spent two days checking out what was new in gear and technology. Here are some highlights of what I saw.
RED cameras were everywhere. To me the Central Hall could've been called "Slider Central". There were sliders and jibs everywhere. Many had RED cameras and Canon 5Ds mounted to them.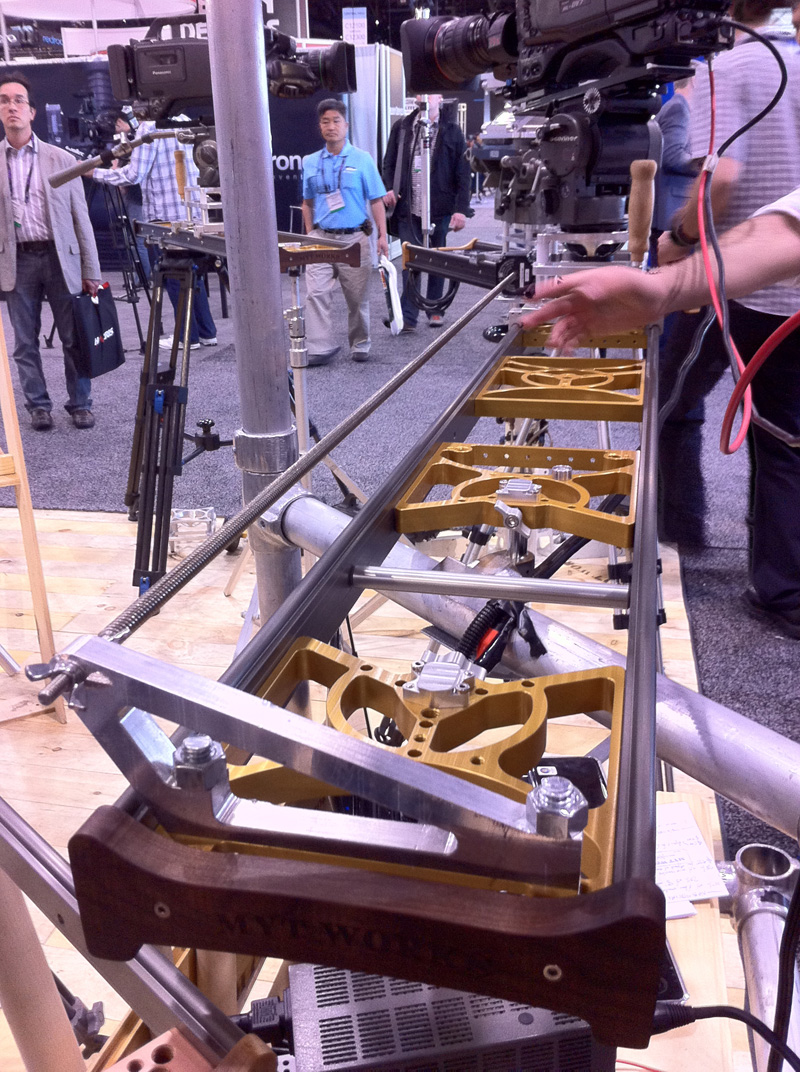 A nice, precision slider by MYT Works
Canon
Canon had a notable presence - a nice booth showing off their lenses, and their DSLRs and C300 cinema cameras were visible in many other vendors' booths. They had two new cameras to show off:
EOS C500 - This 4K camera builds on the C300. It has PL and EF mounts. It might be priced around $30,000.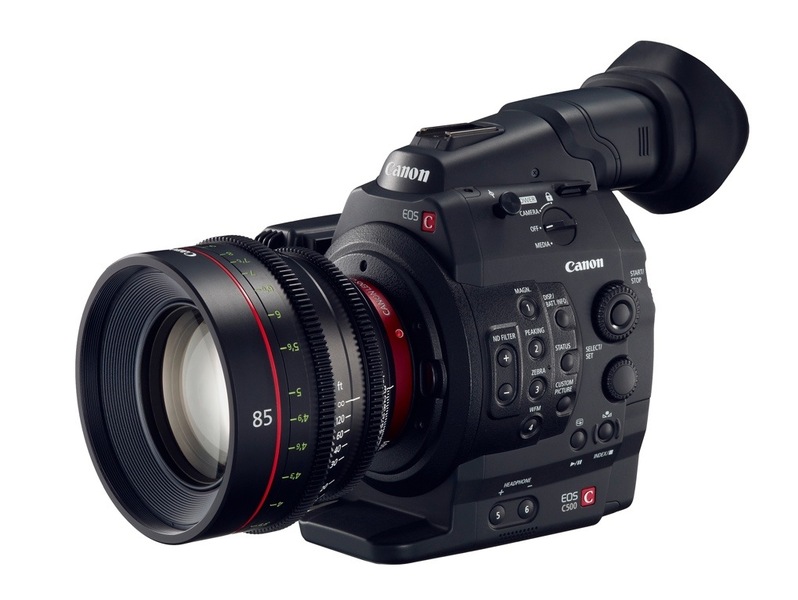 EOS 1DC - This high-end DSLR is touted as having 4K image quality. It can be purchased for about $15,000.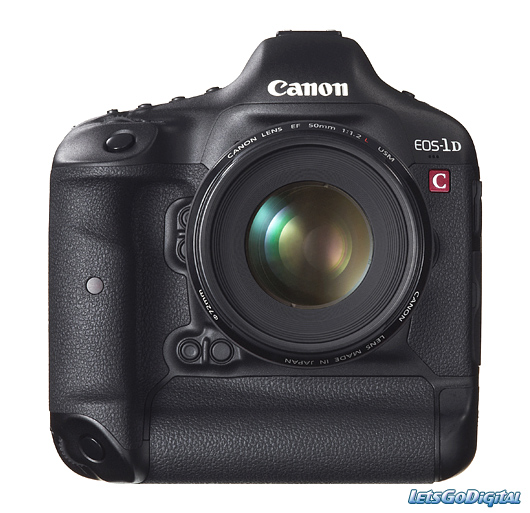 Adobe
Adobe announced and showed off CS6. Premiere has a new and cleaned up interface which is simpler and easier to use. Multi-camera is now supported and trimming is now there. The most interesting new tool in CS6 is Speed Grade, which is a color correction and finishing tool that works within the suite. I sat through a very good demonstration of how it works.
After Effects now has added "ray casting" which allows for 3D lighting effects and physics. It has a new 3D tracker (to track in 3D)! Also has a new roto-brush tool that makes rotoscoping easier.
Link: Bill Roberts from Adobe talking about CS6

Black Magic
2.5K camera – Their new Cinema Camera cost just under $3,000 and comes bundled with DaVinci Resolve software and Ultrascope. The camera has a touch screen display on the back (like a small iPad or large iPhone). Shooter can use the touchscreen to add metadata and other clip info. It records uncompressed video to an SSD (slot on the side of the camera). It has "almost" normal connections including HD-SDI, quarter phone audio jacks (why not XLR?), and thunderbolt. Lens mount is Canon EF (good news to Canon users).
Autodesk
Perhaps the hugest news at NAB was that Autodesk had ported their $15,000 Smoke software to the Mac platform for $3,500. And to top that off, it might be free for academic use. What is Smoke? It is editing, compositing, finishing and 3D all rolled into one. Here's an article by Walter Biscardi on it.